5/22/2016 - IT'S TIME TO SOLVE THE HUNT!

Goooooooood morning, everyone!

IT'S HUNT DAY!

It's time to let Dave, Tom and Gene make our heads hurt.
(It IS the Hunt, after all...)

It's time to rationalize things with others who disagree with you just so that you can have a number that matches one printed on a page.
("The answer is 89!" "NO IT'S NOT! 'BOOGER' would get a value of 48 because of a triple letter score, so it's 48! You'r so stupid!")

It's time to strain your relationships with others.
("Go THIS way! That's what the clue said!" "No, you're reading it wrong, we need to go THIS way...")

It's time to get wet.
(100% chance of rain at noon and still 80% at 4pm)
(That's not a clue)

It's time to be cold.
(Temp won't get above 58)
(That's a clue)

It's the Hunt.

Doesn't this sound like fun?!

See you at noon at the Walter E. Washington Convention Center.

FLORIDA TEAMS: We want to do a group photo at 11:30am; meet up in front of the Hunt stage area. I should be easy to find. I will be wearing jeans, dark-red t-shirt and a grey jacket. And, of course, there's my red hair...
---
5/21/2016 - THE 2016 POST HUNT MEGA UPDATE!

Good morning, everyone!

It's Hunt time! Well, almost. Did you know this is the NINTH Post Hunt? That means the Hunt next year will feel all awkward, like your 10th high school reunion. We'll all look at how much older we've become, still play the same pranks on one another, reminisce over how Tom threatened Dave with a swirlie in the PortaPotties if he lied about Tom creating all the hard puzzles...aaaah, sweet memories.

With that said, we can not let the chicken team win again this year. Their reign of clucking terror must be brought to an end. Florida had the Hunt first. We're the egg that bore the chicken. It's time for Florida to regain the crown.

"But Andy," you say, "You are 0 and 27. You know you don't have a chance, right?"

"HA!" I reply. And pause. "Just a moment. I'll be right back." *one hour later* "Yeah, well, my team DID solve the Hunt last year, and we will do so again this year. So NYAH on you!"

(We really did solve it and came in 18th.)

You want to know how crazy and determined I am? Since last year's Hunt I ran my first THREE full marathons, the first two on BACK-TO-BACK weeks! If you don't think I have the determination, will-power and insanity to win, you're wrong. You don't know who you're up against. (I wouldn't recommend following me, though. I may recruit you to get into running.)

At this point the good people at the Washington Post have already made available online the Hunt intro, opening puzzles and the clues. That means you can start cracking right now. But it's a nice Saturday out (if you're a frog) and there's certainly other stuff you can be doing (singing in the rain) (the activity, not the movie, unless you want to watch the movie). So ENJOY your Saturday. You can do the Hunt tomorrow.

Speaking of weather...yeah, well...it's not going to be the finest. It won't be hot like last year, but be prepared to get wet. More on that in a bit. Right now, it's time for me to get started with the annual POST HUNT MEGA UPDATE!

1. PREPARE YOURSELVES!

GET THE HUNT EDITION OF THE SUNDAY MAGAZINE NOW
Ignore the wet stuff outside. In South Florida we call it humidity. Schlep on down to some local store and pick up the Sunday Editon if the Washington Post. It should be out there, so go get it.

REMEMBER: THERE WILL BE LIMITED COPIES AVAILABLE AT THE HUNT!
There will be EXTREMELY LIMITED (and numbered) copies (just kidding, they aren't numbered) (except on their pages) (and clues) (and...oh, you get it) of the Hunt magazine available tomorrow. Do NOT count on getting to the Hunt and being able to snag a free copy of the Hunt magazine. If you do, you MAY be one of the lucky ones, but you're more likely to be one of the UNLUCKY ones. Don't risk it. Just get your copy now. You can't win without it!

YOUR POST HUNT WEATHER UPDATE!
Cool. RAINY. Bring your wet weather gear.
Your updated (un)Official Post Hunt Weather Hour-by-Hour Forecast for Sunday, May 22nd, 2016 is:
12:00pm - 58 degrees - 70% chance of rain
1:00pm - 58 degrees - 70% chance of rain
2:00pm - 59 degrees - 70% chance of rain
3:00pm - 59 degrees - 70% chance of rain
4:00pm - 59 degrees - 60% chance of rain

READ UP ON PRIOR HUNTS HERE AT THE ARCHIVES AND AT THE WAPO SITE, TOO!
There's LOTS of good information here at the Tropic/Herald/Post Hunt Archives, covering each and EVERY Hunt that has ever been held for the last 30 years (The Post doesn't get THAT in depth!). See that list over there on the left? Click through the year links and see the torture that Dave, Tom and Gene inflicted on us previously.

Also visit the Washington Post's Post Hunt pages to get overviews of how their Hunts worked in the past, too.

HAVE AT LEAST ONE SMARTPHONE THAT HAS GPS, EMAIL AND TWITTER
No smartphone = no prize. Really. Really really. You NEED to have at least one on your team because you will need to be able to use its GPS and Twitter and also (if you're trying for the new prize) send email. For Twitter, you should follow @posthunt to get important Hunt updates. Also, follow me, @tropichunt, to see my intrepid adventures as well as other important updates. Make sure you have a Twitter account and understand how to use it BEFORE the Hunt. Also verify you can send email from your phone.

WHAT TO BRING
Here's our recommendations on what you should bring:
- You and your Hunt team
- Cell phone (WITH GPS, TWITTER AND EMAIL ACCESS!)!
- Notepad (Waterproof may be a good idea, considering the weather forecast...)
- A clear, legal insanity defense (attending the Hunt is enough evidence of this)
- A clear voice to boo Dave, Tom and Gene with (How 'bout the Caps this year, eh?). - Pen and pencils and erasers (which can write on wet paper)
- A backpack or some type of bag to carry your stuff around in (and keep it dry).
- A hat to keep the rain away from your eyes (which will be filled with tears of pain as you suffer through the puzzles)
- RAINGEAR! (Please keep your umbrellas closed while indoors, PLEASE.)
- Money (for getting to/parking/eating/whatever you need to buy during the Hunt...!)

2. GETTING TO THE HUNT

The Hunt begins at noon SHARP INDOORS at Hall B of the Walter E. Washington Convention Center. Your best bet is likely taking the Metro. The Mount Vernon Square Metro stop is the one you want to use.

3. DURING THE HUNT

Try to solve all the main puzzles as quickly as you can so that you can try to win the prize for solving those! To be fair, the end game is much more difficult, so focus on the first part and worry about the end game later.

Don't forget to stick around afterwards to boo Dave, Tom and Gene as they explain how things worked after the Hunt ends. Remember that if a puzzle was especially tough or had problems, EVERYTHING IS TOM'S GENE'S FAULT!.

TWEET, TWEET, TWEET!
Remember what I just said about Twitter? You're supposed to be following @posthunt! The folks from the Post will be putting updates there. Follow me, too, but know that I will not be giving answers or hints out as I solve puzzles. Don't forget to use the #posthunt hashtag for your own tweets!

Please be careful with WHAT you tweet, especially photos or clue answers. We had folks tweeting answers to puzzles in prior years, and that just makes it harder for you to win the Hunt. Your pic of a puzzle could save a team the trouble of having to go to a puzzle site...so consider your tweets carefully!

THE ANNUAL HUNT MEET'N'GREET!
Many of you know me already. But if you want to find me at the Hunt, my red hair makes me easy target to find. I will likely be on the Hunt stage taking pictures at some point as well. I do not know what shirt I'll be wearing yet due to the weather and the temperature, but SHHHH, it may be one of these. I'll also have a backpack with me. Feel free to say 'hi' if you see me!

4. CHECK BACK HERE LATER IN THE WEEK NEXT WEEK

I'm flying home a few hours after the Hunt ends. Unlike last year's Hunt, I will have updates with pictures and more posted during the week and will be done by next week Sunday at the latest.

5. MISCELLANEOUS TIPS

ANNUAL FROM-TOWNER TIPS
- Time to change up your bets. My team came in 18th last year. We're gunning for #1, and we're bringing billy clubs to use on the legs of the chicken team. We're going all Tonya Harding on them.
- Remember the weather. You know it's been a weird winter up here, and SNOW is in the forecast tomorrow. Get your Gore-Tex coats back out. And your bright orange safety vests. You need to stay visible and warm.
- You know you need to have a valid Post subscription to participate tomorrow, right? They will validate it when you submit your winning answers. If you don't have a subscription, get one now!
- Clues and alcohol don't mix. Clues with alcohol mixed with Red Bull does, tho, with miraculous results. (Please drink responisbly.)
- The final clue will be at 3:58pm in Freedom Plaza. There IS a second Hunt stage out there for that reason.
(As usual, my teammates are forbidden from following these tips.)

That's it. Go get ready. Have fun tomorrow. And keep checking back here, on Twitter and Facebook for more updates. I'll see you tomorrow at the Hunt!
---
5/18/2016 - IV DAYS TO GO! GET A 4, STAT!

Good evening, everyone!

Tick tock tick tock! (Or "Bleep bloop bleep bloop!" Wouldn't a "24" and Hunt crossover be AWESOME? Have Jack Bauer trying to solve the Hunt or else some evil terrorist plot will succeed? Jack would be shooting people in their thighs left and right, but I digress....)

It's been a long year...a very long year. I know, there isn't a review of the 2015 Hunt here...yet...but I am working on it. It was the closest my team ever came to winning (We DID solve the Hunt!), and now that we've gotten that close...we're ready to win it big this year. And I have a secret plan.

JOIN IN A CHAT!
Okay, admittedly this is mostly iPhone-focused, but I'm hosting a Talkshow for the Hunt! You do NOT need an iOS device to view it, but if you do want to ask questions, etc. you must have an iPhone or iPad. 'tis an experiment, and seemed like a novel thing to try. Tune in if you can and join in the conversation!

THANK YOU TO OUR 2016 POST HUNT SPONSORS!
Before we get into the festivities for the weekend, let's give our annual thanks to two of our main Hunt sponsors, Mix 107.3 and the Arena Stage! THANK YOU, THANK YOU, THANK YOU! We can't thank them enough for their ongoing support of the Hunt, so please make sure to thank these fine folks when you see them at the Hunt on Sunday. KEEP THE HUNT ALIVE!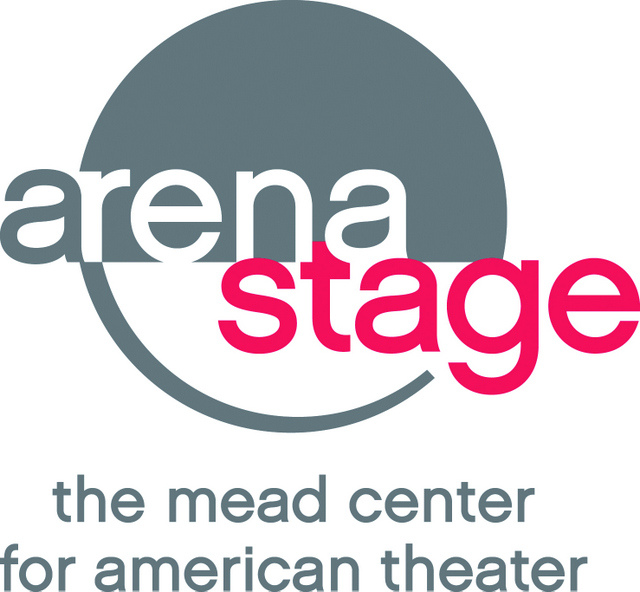 See you all tomorrow!
---
5/17/2016 - *TAP* *TAP* *TAP* IS THIS THING ON?

Hello? Can you hear me? You all, way in back, raise your hands if you can hear me. Okay, good, looks like this thing is working again.

Folks, sorry about the technical difficulties that kept things from getting started sooner. The band is prepping for an AWESOME show for you all, and they want to apologize for running a bit late. If you want to check it out, you can see some of the stuff they've been working on for awhile for you.

In the meantime, sit back and relax, and they'll be back (come back tomorrow) with more for you!

(Seriously, sorry for the delays, folks. Small maelstrom of life (and some technical) events immediately after the Hunt last year got in the way of the usual updates, but you can review last year's Hunt now! Come back tomorrow for some more usual updates as we prep for this weekend's Hunt!)
---