3/11/2018 - THE 2018 HERALD HUNT REVIEW!

Hello, everyone!




After almost six years...SIX long, AGONIZING years...the Hunt returns to its home of South Florida. And this was the 30th Hunt overall, which means, of course, I had a 0-29 record. I figured I'd make sure no one forgot by wearing this on my back: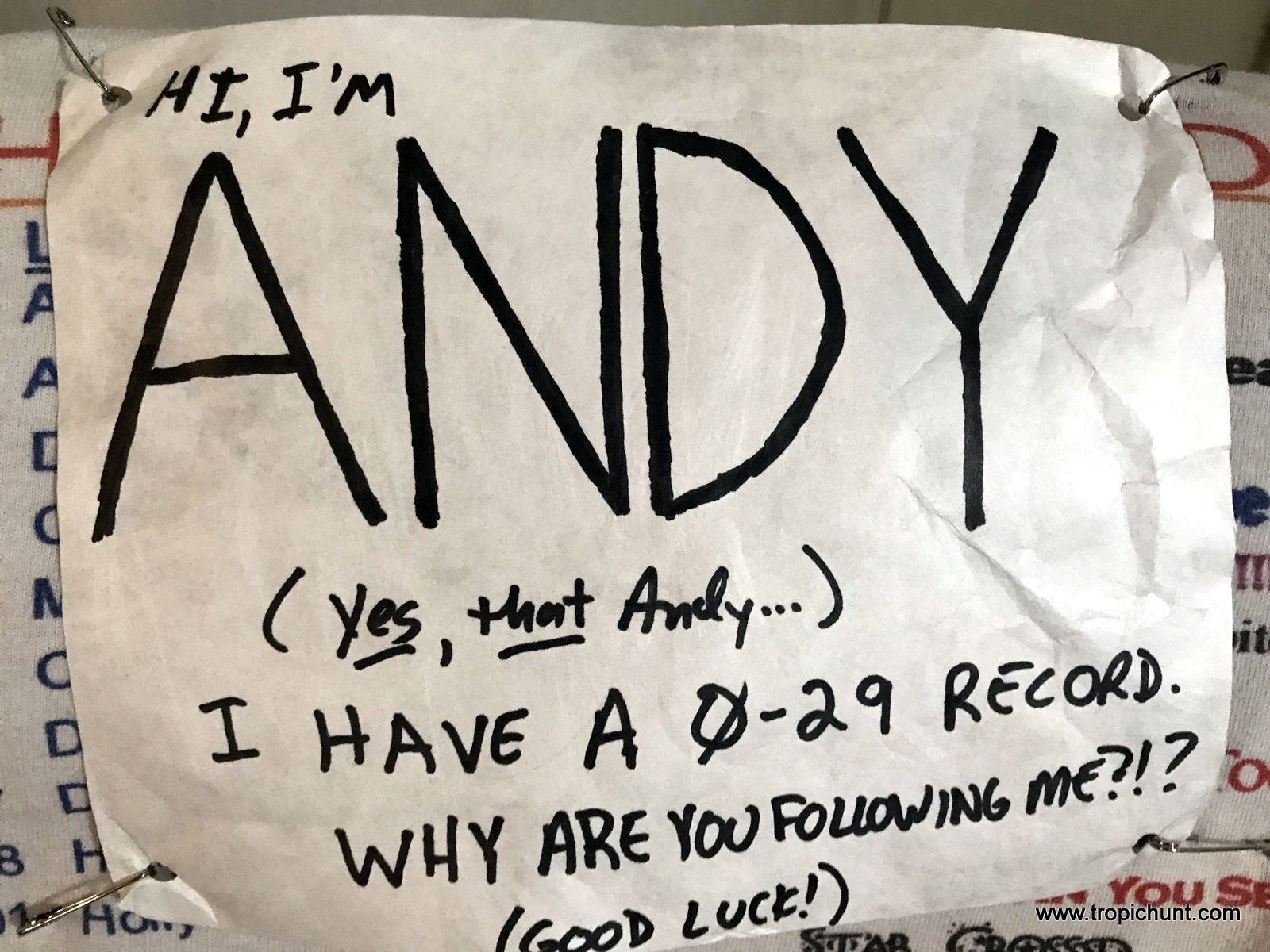 And yet, some of you still followed me. MANY of you came up to me and thanked me, which was really awesome...really, you all are the best. And someone even tweeted about me: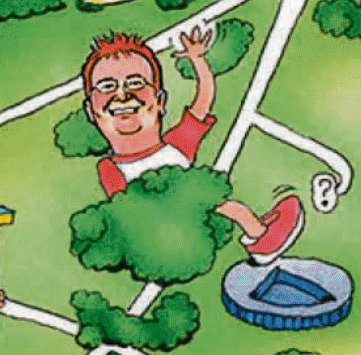 HAHAHA, sorry for that! I did not mean to confuse anyone; even I was at the wrong place...but, I guess it just felt right to be there, you know?

Enough of that, there's a review to do! We had a spectacular return of the Hunt, bringing it to Museum Park on a picture perfect day with clear, sunny skies and a very accessible Hunt. Literally. All of the puzzles were within sight of the main stage. So there was plenty of time to get to the puzzles, answer them incorrectly correctly, get something to eat and wait for the final clue. And enjoy our superb (non-D.C., non-winter, everything that makes SoFla great) weather. You, the beautiful Hunt crowd, showed up ready to boo go, and I saw so many familiar faces that it felt like a reunion being there. One awesome team had each member wearing different official Hunt T-shirts from years back...oh, the nostalgia!

Now it's time to get on with my analysis with my Herald Hunt wrap-up!

When we last met here in South Florida, the winning team solved the Hunt 15 minutes BEFORE the Final Clue had been given. Tom admits that this year they purposefully made the puzzles a little easier due to the amount of time between Herald Hunts (my team still got one wrong) (three times), but the end game went on for what I'd say was the correct amount of time. The first place team solved it in 24 minutes, and the next two teams followed not too long behind them. That's how most Hunts should operate.

And while I had announced that I was not competing before the Hunt began, circumstances changed the night before and I was able to put my competitive Hunt hat back on! GAME ON! I still lost (contain your gasps), but it was really fun and my team DID get into the end game, and I became our runner for that. Many of you cheered me on as I ran to the location by the American Airlines Arena; if I could buy each of you a drink I would. That was an extra morale boost!

And while I didn't win, other's did, and they were ALL LOCAL! Hey, D.C. folks, you had your chance to come down here and try!

CONGRATULATIONS TO THE 2018 HERALD HUNT WINNERS!



1st place: Team T-Rex
2nd place: The Narwhals
3rd place: Great Escape Room

SPECIAL THANKS
We need to thank the following people from the Miami Herald (in no particular order):
SILVI!



ELAINE!



RAYMOND!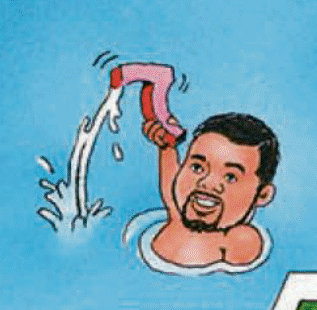 JUDI!



SUSI!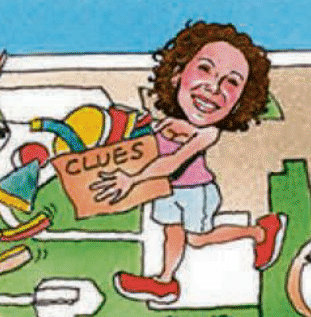 TOM!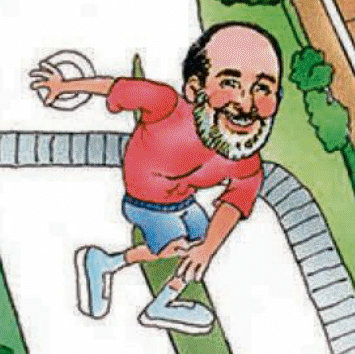 DAVE!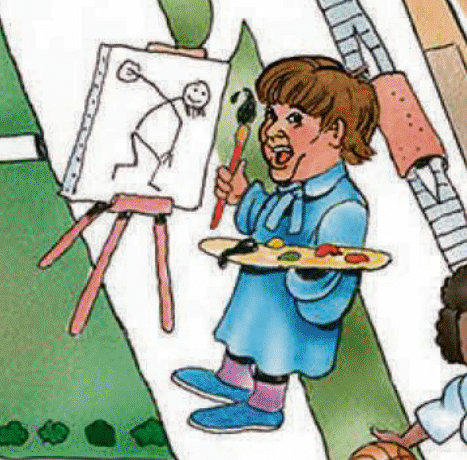 An extra special thanks to Otis and Barbara Sweat (keep those Hunt maps coming, Otis!), Claudia Killoran, Carey Kelly, and everyone else who put all the time, hard work, coordination and creativity into the hunt!
And, of course, a great BIG thank you, to the hunt volunteers! :)

A BIG THANK YOU HERALD HUNT SPONSORS!
Please don't forget to thank the 2018 Herald Hunt sponsors. They are the main reason we had a Hunt this year. Without their financial support, the Hunt can not (read: WILL NOT) continue. They're as loyal to the Hunt as you are, so show them your appreciation by giving them your business!

And thank Amazon's Treasure Truck for giving us the Gnome Hunt, where you had a much better chance of winning than you did the Herald Hunt!



HUNT NEWS STORIES
The Miami Herald has a few things for you!
- Their wrap up
- Photos are also available
- As well as a short video!

THE 2018 HUNT DETAILS ARE NOW UP!
Your 2018 Herald Hunt details are up now!

THE HUNT PUZZLE BREAKDOWN/REVIEW
In my continuing tradition, I offer the following review/thoughts on the 2018 Herald Hunt:

- VENUE: Museum Park was a great location for a variety of reasons. It's easily accessible (despite the scare that the Metromover wouldn't be working during the Hunt!), was very scenic, it contained the Hunt (easily the smallest Hunt to date) well, had lots of food options in and around it...just a great spot to reintroduce the event after several years off.





- WEATHER: Near perfect! I would have preferred a few degrees cooler and some more clouds (the inner Irishman in me roasted in the sun), but really...you couldn't complain about the weather at all.

- DIFFICULTY: Easier than most Hunts (on purpose, see earlier comment). Difficulty level around 4 out of 10, mainly because of some ambiguity with one puzzle.

- MY PUZZLE-BY-PUZZLE ANALYSIS:

THE PRESIDENTS PUZZLE: Probably one of the easiest puzzles to solve that day, and one of the most fun. The location was great, easy for the crowd to see and hear, and the mechanics of the puzzle worked very well (kudos to Blake Ross for being on-site and monitoring it to make sure it worked!). I would have made this one a little more challenging by changing the text of the narrator's speech a bit, however, as it seemed like it was too "on the nose".

THE YOGA CLASS PUZZLE: From what Dave Barry said during the explanation of the Hunt, Sujal Patel had told him that doing the same poses all day long is actually not good yoga practice, so now we learned something new about yoga, in addition to solving this puzzle. Also fairly easy, and required a little extra knowledge...or a smart phone...to work through, but not too challenging overall.

THE DOGGY ART SHOW PUZZLE: If I got this one within one viewing and a few minutes, then everyone should have gotten this. Although I do know some people got confused a bit with it, and disputed the distance involved. With that said, I think they needed some other variations on the doggy art to make it a little harder to solve.

THE FOOD IDENTITY CONFERENCE PUZZLE: I consider this the toughest puzzle of the day, and perhaps not the best designed one. The reason why is that there were ways to come up with three (3!) other answers which matched the clue sheet, all of which seemed perfectly plausible. I think this one needed to be tested some more, although I fail to see how well that may have worked because the costumes would have been needed, and some extra special "Hunt"-style thinking. One half of my team watched this puzzle first and we got two answers and settled on one of them based off the announcer's comments. Then the other half of our team saw it and came up with a different answer that they were certain about, so we went with that. And then we found out that we were incorrect all along...and this almost took us out of the end game.

THE CODE BREAKER PUZZLE: Also very easy to do, and just a little time consuming, but fun. Filling in blanks like that can be rewarding since it involves more than just wild/random thinking outside the box.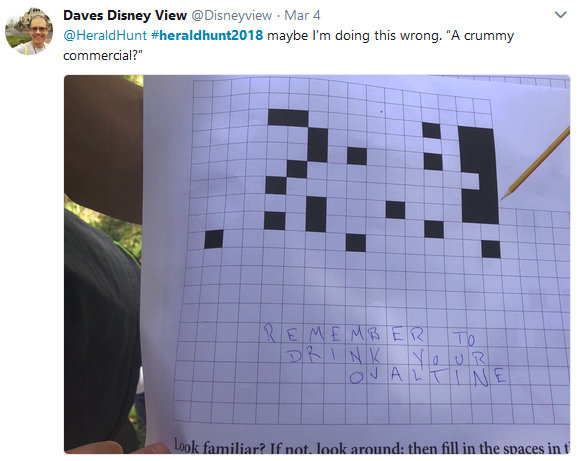 THE FINAL PUZZLE: This year's end-game was very straightforward. Despite our wrong answer on the Food Identity Crisis, we got the gist of what we needed to do next and I was sent off running to get the handout. I got the handout, took a photo of the volunteers doing that, texted it forward and ran back. Our team got confused about which letters we needed and we missed this, but we were close, as brute forcing it got us partway there. Probably another 3-5 minutes and we would have solved it correctly. But...there were smarter people out there than us!

MY RECOMMENDATIONS...

* PLEASE BRING BACK TROPIC MAGAZINE! Just for the Herald Hunt weekend. Move your Tropical Life content there, as well as few extra pieces, put the Hunt all around it...it would be FANTASTIC. Your readers and Hunters alike would LOVE it!
* Please sell small posters of Otis Sweat's wonderful work with the Hunt maps! People keep asking me if the Herald will ever do this. Please make it happen!
* Keep the Downtown Development Authority as a sponsor! They really loved the Hunt!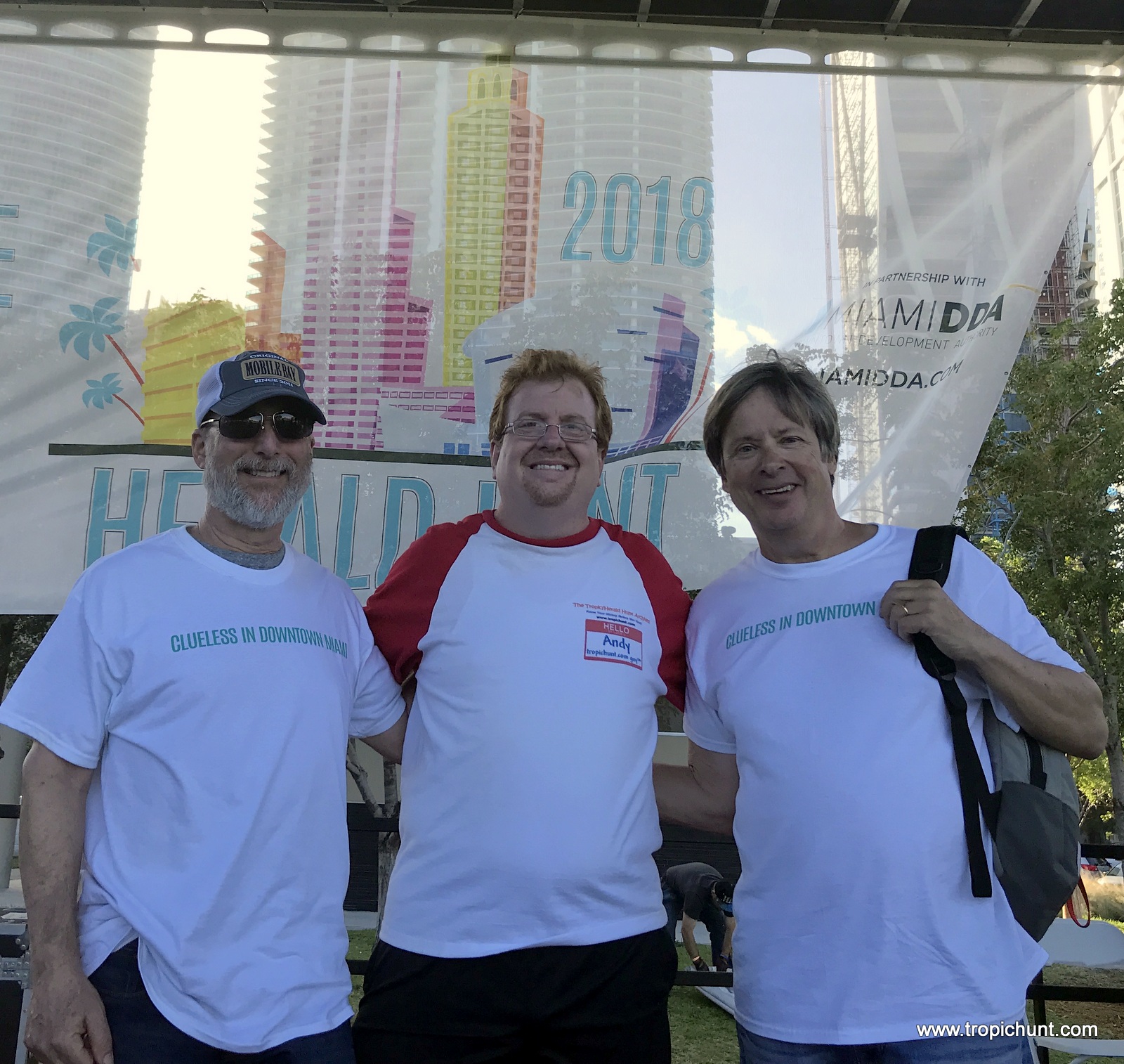 WRAPPING IT ALL UP
Overall, this was a spectacular return to the Herald Hunt, and it's difficulty ran slightly on the easy side, but that's okay. Instead of discouraging newcomers with harder puzzles, we whet the whistle of new Hunters out there, and hopefully they are eager for more!

South Florida Hunt fanatics, you were worried about getting another Hunt down here. You hoped, you prayed, you asked me, you asked the Herald...and you never gave up trying for another one. Why did we get this one? Because of YOU! Because of YOUR passion, and you must continue that energy, talking up the Hunt, subscribing to the Miami Herald, letting the sponsors know how much you thank them for their support. Yes, while I'm a part of that chorus, we need YOU to help keep it alive, so do everything you can, including writing a letter to the Herald editors thanking them! This level of strong interest contributes to making the Hunt an ongoing community event, and keeps us having fun each year after year!





And I continue to thank YOU, my fellow Hunt fanatics, for continuing to support my site, following me on Twitter, joining the fun on Facebook...all because of your love of the Hunt. I think I had the most people come up to me this year, and that's awesome...but this isn't about me, it's about the Hunt. Let's do everything we can to make sure we get another one! You are the best, and the Hunt spirit lives on because of YOU!

A couple of housekeeping notes before I go:
- Yes, I will be getting the details of the 2016 Post Hunt up. Please be patient with me on this, but they will be published!
- Post Hunt Fans: Based on everything I know today, there will NOT be a Post Hunt in 2018. I do not expect this to change. Please continue to reach out to the Washington Post about holding another one in 2019!
- I will be moving the site to a new platform soon. This one has become frustratingly unstable. It worked well when I first put it up, but the technologies are old and dated-looking. I think you will be very happy with the new site once it's up!

THANK YOU EVERYONE FOR ANOTHER FANTASTIC HUNT!
---
3/3/2018 - THE 2018 HERALD HUNT MEGA UPDATE!

Hello, everyone!

Tomorrow is the return of the herald hunt after SIX years! Can you believe it? It's EXCITING!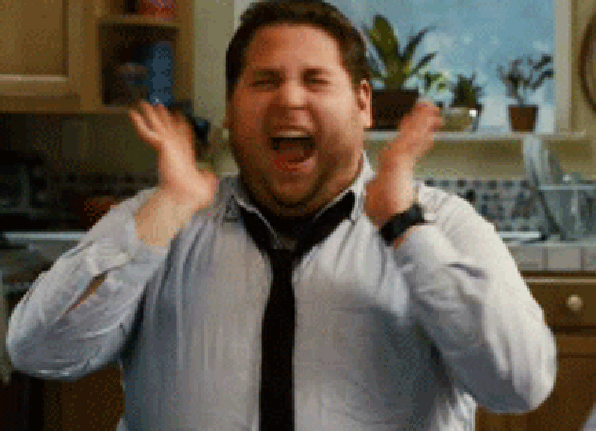 So today everyone is rushing around, trying to find their copy of the Bulldog edition (hang in their, Broward County folks, it IS out there!), I got my copy and waited to get home to see if I was on the map.



Low and behold...around coordinates 4N...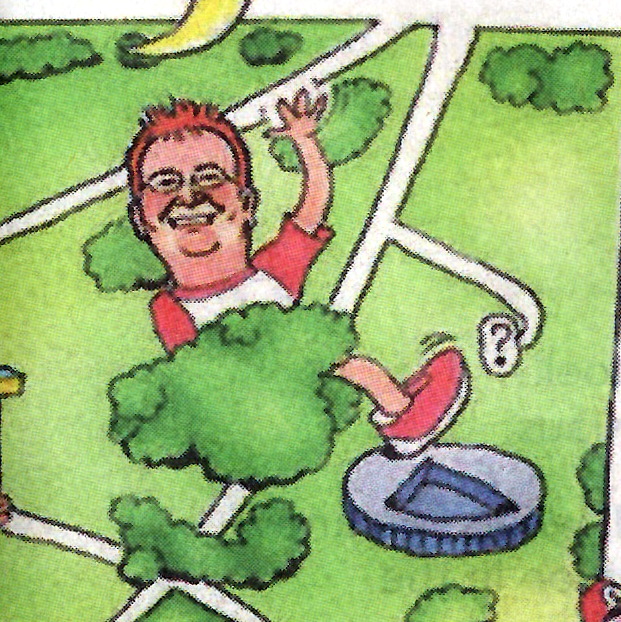 So I got excited again...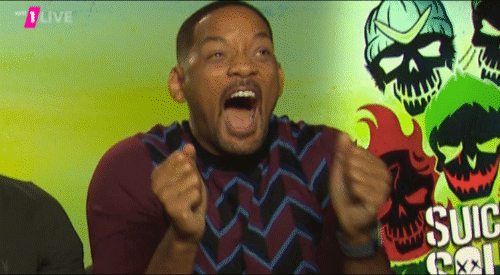 Here we are, about to embark on the 30th Hunt overall. It's just amazing that here we are 33 years after the first Hunt and it's become engrained in the culture of not one but two cities. It's spanned generations in families, and we're still introducing more people to it. Let's keep the tradition of losing winning going and get you some important updates for tomorrow's Hunt! It's time for me to get started with the 2018 HERALD HUNT MEGA UPDATE!

1. PREPARE YOURSELVES!

REGISTER FOR FREE FOR THE HUNT!
Register you and your teammates here! It's easy and free, and while not required, it helps the Miami Herald maintain the Hunt! And you DO want to help keep the Hunt alive, right? RIGHT?

GET THE HERALD HUNT SPECIAL SECTION NOW
The Bulldog edition of the Herald has been out since this morning, and they are getting snatched up quickly. Broward County folks are having the hardest time out there, just keep looking. It will be tucked inside the Comics section. DO NOT JUST TAKE IT OUT OF THE PAPER WITHOUT BUYING IT! We have had multiple reports of the comics sections missing from the papers...BUY the paper. It helps the Hunt. Stealing does not.

THERE WILL BE LIMITED COPIES AVAILABLE AT THE HUNT!
There will be a LIMITED amount of copies of the Hunt section available tomorrow. Do NOT trust that you can get to the Hunt and be able to snag a free copy...buy your paper now. If you do go this route, though, you MAY be one of the lucky ones. Don't risk it. Just get your copy now. You can't win without it!

BUT WILL THERE BE AN ELECTRONIC COPY AVAILABLE?
Why...yes, there WILL be one available later today. I will post a link to both Twitter and Facebook once it's out there.

WHAT ARE THE PRIZES YOU ASK?
We have some really neat prizes this year! Grand prize is four (4) 2-night stays for two at Costa d'Este Beach Resort & Spa in Vero Beach! In addition to that, $400 in iTunes gift cards and $400 in Whole Foods gift cards. 2nd and 3rd prizes get either Miami Heat or Frost Museum tickets and gift cards as well. Read the official rules in the Hunt section for more specifics.

YOUR HERALD HUNT WEATHER UPDATE!
SUNNY! BREEZY! BEAUTIFUL! Bring your SUNSCREEN!
Your updated (un)Official Herald Hunt Weather Hour-by-Hour Forecast for Sunday, March 4, 2018 is PERFECT!
12:00pm - 73 degrees - 0% chance of rain
1:00pm - 74 degrees - 0% chance of rain
2:00pm - 74 degrees - 0% chance of rain
3:00pm - 74 degrees - 0% chance of rain
4:00pm - 74 degrees - 0% chance of rain

READ UP ON PRIOR HUNTS HERE AT THE ARCHIVES!
There's LOTS of good information here at the Tropic/Herald/Post Hunt Archives, covering each and the Hunts held for the last 30 years. See that list over there on the left? Click through the year links and see the torture that Dave, Tom and Gene inflicted on us previously.

YOU MUST HAVE AT LEAST ONE SMARTPHONE THAT HAS GPS, EMAIL AND TWITTER, YADDA, YADDA, YADDA...
It's spelled out clearly in the Hunt section: You NEED to have a smartphone with smartphone capablities. Have at least one on your team! Make sure you have a Twitter account and understand how to use it BEFORE the Hunt. Also verify you can send email from your phone.

WHAT TO BRING
Here's our recommendations on what you should bring:
- You and your Hunt team
- Cell phone (WITH GPS, TWITTER AND EMAIL ACCESS!)!
- Notepad
- Peronal attorney, just in case you go crazy and want to stave off being carted away for a few days.
- A well seasoned and practived "BOOOOO" for Dave & Tom at the end - Pen and pencils and erasers
- A backpack or some type of bag to carry your stuff around in.
- A hat to keep the sun off your head (your brain will be sizzling from the puzzles as it is!)
- Money (for transportation/parking/eating/whatever you need to buy during the Hunt...!)

2. GETTING TO THE HUNT

The Hunt begins at noon SHARP at the Hunt Stage in Museum Park. Metromover WILL BE OPEN TOMORROW! You can take it to Museum Park station (Omni Loop, towards the School Board). There is also plenty of parking is available in the area, including Bayside! You can get a $2 discount coupon for Bayside parking at the Hunt.

3. DURING THE HUNT

Try to solve all the main puzzles as quickly as you can so that you can try to win the prize for solving those! To be fair, the end game is much more difficult, so focus on the first part and worry about the end game later.

If you solve one of the main puzzles, CELEBRATE ACCORDINGLY!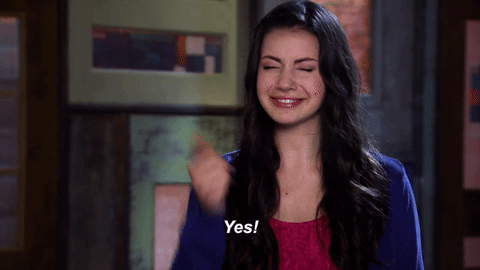 But don't be too loud about it, shouting out answers, etc. Keep it to you and your team!



Don't forget to stick around afterwards to boo Tom and Dave as they explain how things worked after the Hunt ends.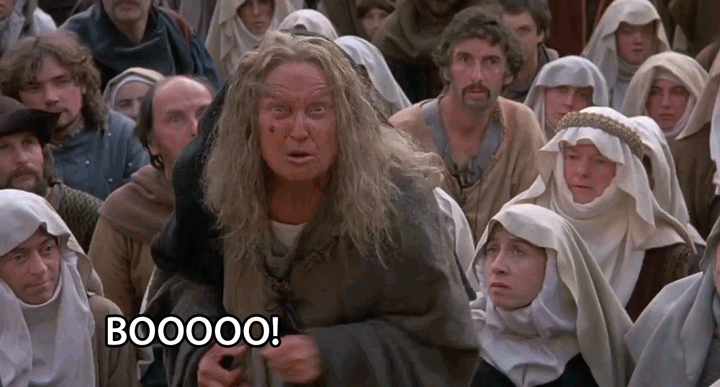 Remember that if a puzzle was especially tough or had problems, EVERYTHING IS TOM'S FAULT!.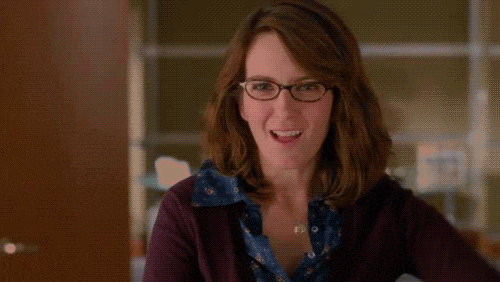 All the while, Dave and Tom will be laughing at you...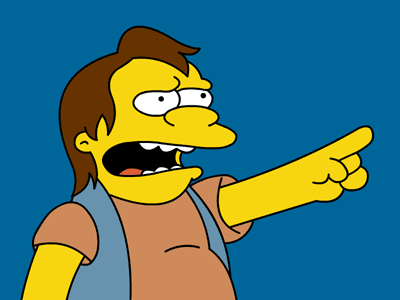 And then they will bring on the really happy winners!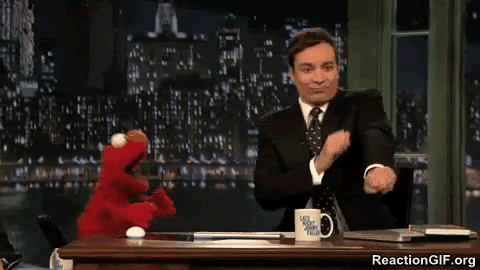 However, no matter how they do, in the end, everyone just loves the zaniness Hunt, whether they only solved one puzzle or everything...it's just fun, and it leaves you wanting more!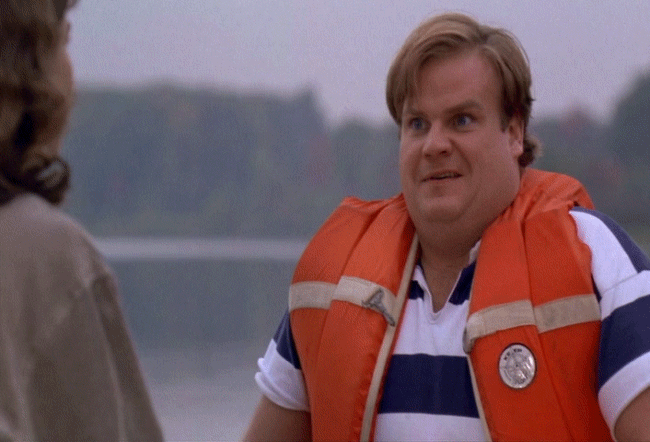 FOOD! WATER! HOW TO SURVIVE THE HUNT ON 3,000 CALORIES OR LESS...
For those wondering, you WILL have food options in Museum Park during the Hunt, including:
Ricky's Arepas, which will also have water and lemonade
Sweet Melody Ice Cream
Pizza In Fuga food truck
Harmless Harvest passing out coconut water and maybe some other goodies
And, kinda cool...we'll also have Amazon's Treasure Truck! It will be passing out some goodies (and maybe some food)!

TWEET, TWEET, TWEET!
Going into tomorrow, you should be following both me and @heraldhunt! The Miami Herald will be putting updates as needed on their Twitter account. Also, keep in mind that I will not be giving answers or hints out as I solve puzzles! Remember to use the #HeraldHunt2018 or #CluelessInDowntown hashtags for your tweets!

Please be careful with WHAT you tweet, especially photos or clue answers. We had folks tweeting answers to puzzles in prior years, and that just makes it harder for you to win the Hunt. Your pic of a puzzle could save a team the trouble of having to go to a puzzle site...so consider your tweets carefully!

THE ANNUAL HUNT MEET'N'GREET!
Many of you know me already, I'm on the map, etc. If you want to find me at the Hunt, my red hair makes me an easy target find. You will see me floating around the main stage area during the opening clue as well as the final clue, as well as during the explanation of the Hunt. Feel free to say 'hi' if you see me! YOU ARE AWESOME!

4. CHECK BACK HERE LATER IN THE WEEK NEXT WEEK

Busy days are ahead after the Herald Hunt is over, but I will get the updates up, including puzzles, solutions, photos and maybe more! Maybe I'll even get the 2016 Post Hunt info up, too *coughcough*

5. MISCELLANEOUS TIPS

ANNUAL OUT-OF-TOWNER TIPS
- Remember the weather. You know about your Nor'easter, and it's coming OUR WAY. Come prepared! Wear layers, gloves, hats, boots...DON'T TAKE CHANCES!
- IMPORTANT PRODUCT UPDATE! Get one of these and make sure you wear it prominently!Don't do this in SoFla...really...don't...
- You MUST have a valid Miami Herald subscription to participate. It will be validated when you submit your winning answers. No subscription, no prize!
- Puzzles, clues and alcohol mix well. Everything makes sense and becomes clearer. Tomorrow is a great time to follow this strategy. (Please drink responisbly.)
- Think I'm going to lose this year? I came in 10th in 2016. REALLY. But I don't compete here, so you're safe? Or are you...?
- The final clue will be at 5:45pm in the nearby American Airlines Arena. You will need to be able to make a shot from half court to win.

That's it. Go get ready. HAVE FUN TOMORROW! And keep checking back here, on Twitter and Facebook for more updates. I'll see you tomorrow at the Hunt!
---