5/19/2013 - TWO WEEKS UNTIL MAYHEM! WHO'S RESPONSIBLE?

Good morning, everyone!

We're two weeks away from the 2013 Post Hunt! You've made your plans to get down to Freedom Plaza on June 2nd, right? After all, this is one of the most fun and life-altering events you can ever participate in. If you haven't signed up yet, WHY THE HECK NOT?!?!

What do you need, some type of incentive...a prize, perhaps...to entice you to join the festivities?

Well, SHOULD you come down and join in the foray, you'll have your chance to win one of these...

1st Place: $2000
2nd Place: $500
3rd Place: $500

So you're saying to yourself, "Okay, Andy...Mister 'tropichunt.com guy™'...you've got my interest. they're not just giving away that money easily. Can I do this by myself?"

Sure you can! However, it will be more challenging. And not as fun.

Get some other friends together...and try to get someone who hasn't been to the Hunt before, too...and plan on getting down to Freedom Plaza in two weeks.

"So, who do I have to think for all of this?"

Besides Gene Weingarten, Tom Shroder, Dave Barry and the fine folks at the Washington Post who help craft this spectacular event, you really should thank the following sponsors both before, during and after the Hunt:

Arena Stage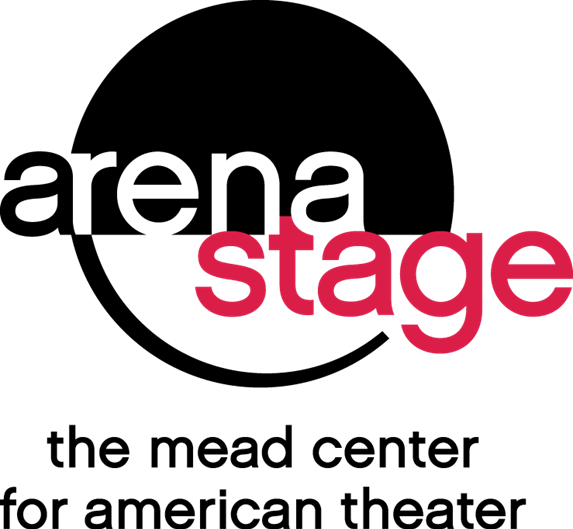 Cars2Go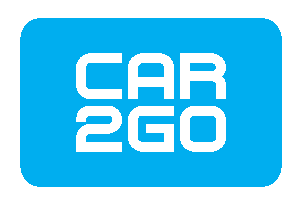 Cars.com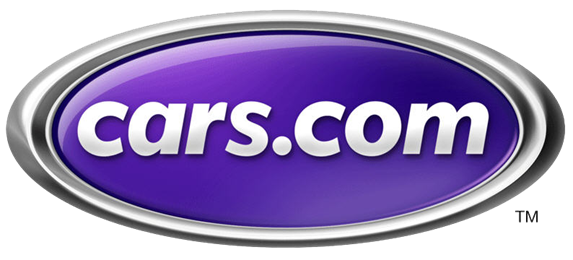 Mattress Warehouse




National Geographic Museum




You'll notice these sponsors around the Hunt, so definitely give them your thanks at the Hunt, and give them some business afterwards.

More info coming soon! Keep checking back!
---
12/2/2012 - THE 2012 HERALD HUNT REVIEW!

Good evening, everyone!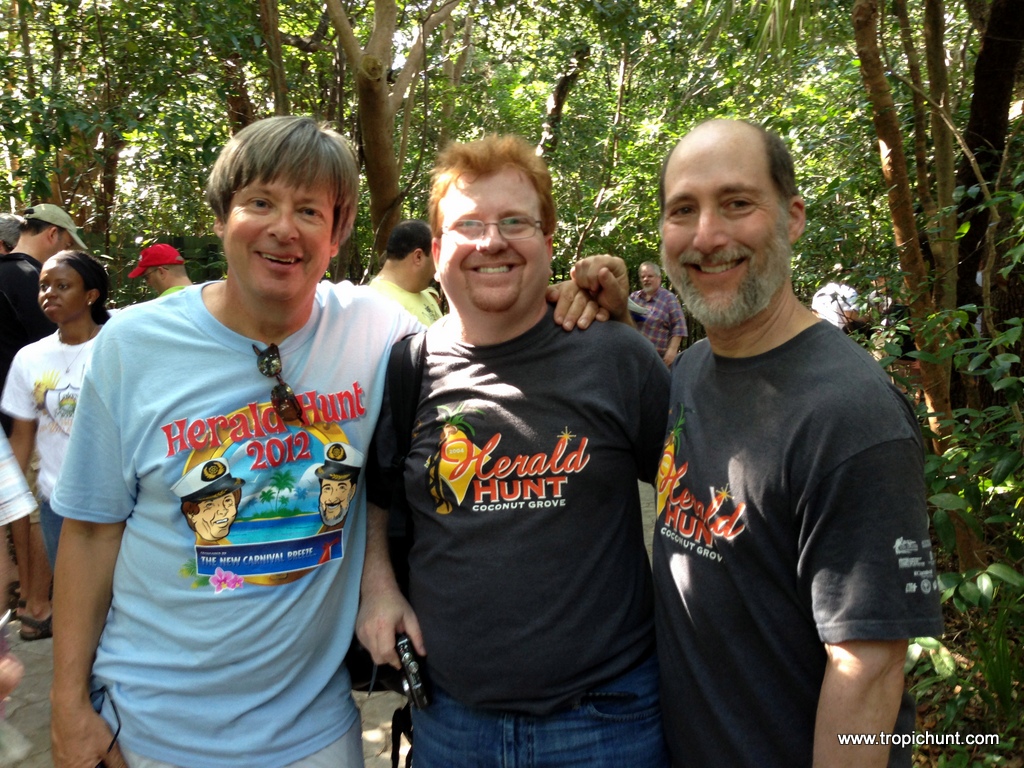 What to say, what to say...well, there's lots to say about the 2012 Herald Hunt! A winning speed record was broken, but it was a challenging Hunt, partly due to some logistics. It still ranks amongst the easiest (as all the Coconut Grove Hunts tend to do...). You all were fantastic in coming out and showing your support and love for going insane for the 20th time in Miami, and it showed.

Before we get to my analysys, let me share two of my favorite tweets from yesterday with you, both from the same person, Carlos Sanchez:




Later, after Dave and Tom explained the Hunt:




So, let's get on with my analysis in my annual Herald Hunt wrap-up!

Last year, the 2011 Herald Hunt end-game dragged on for quite some time (almost an hour), making it likely the longest Hunts ever. The 2012 Herald Hunt was over much more quickly; the winning team solved the Hunt and did what they needed to do to win 15 minutes BEFORE the final clue was given!

Since I was not competing, I was able to sit back more relaxed as I worked on the puzzles, still trying to solve them, Don't get me wrong, I did attempt the end-game to an extent. My observations of the end-game come from both my participation as well as discussions with other players.

Before I get into the puzzle-by-puzzle and end-game analysis, let's do a few things first:

CONGRATULATIONS TO THE WINNERS!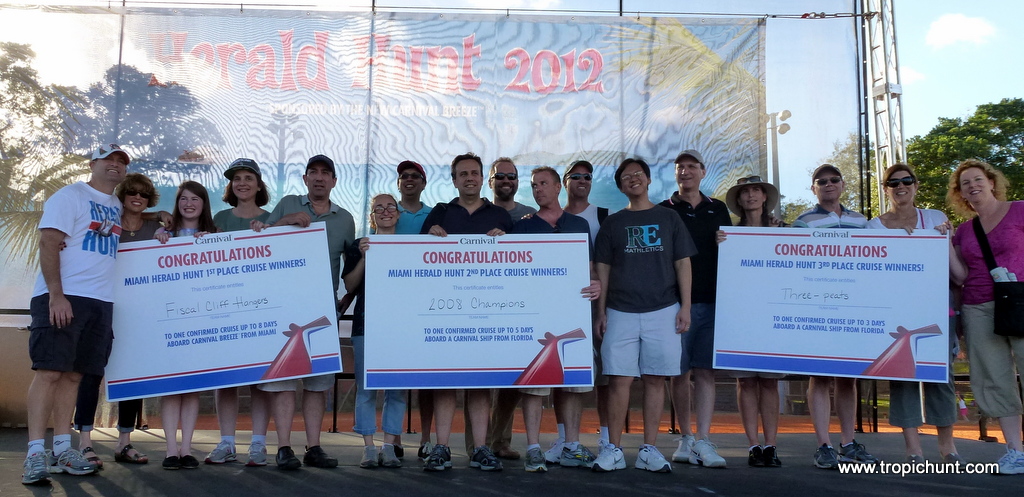 1st place: Fiscal Cliff Hangers
2nd place: 2008 Champs
3rd place: 3-Peaters

I need to use all capital letters here to emphasize an important point:
ALL THREE TEAMS WERE LOCALS!
ONE EVEN SOLVED IT 15 MINUTES BEFORE THE FINAL CLUE!
TAKE THAT, OUT-OF-TOWNERS!
YOU'VE BEEN DENIED FIVE YEARS IN A ROW!
NEENER!

(Just kidding, out-of-towners, we love you! Really!) You all did a great job, and you had quite a few other teams on your tails as well. You had to think fast and act quickly, and you did both and beat out many other very qualified teams. Kudos to all of you!

(And if you have an extra stateroom that you'd like to share...hey, um, let me know!)

SPECIAL THANKS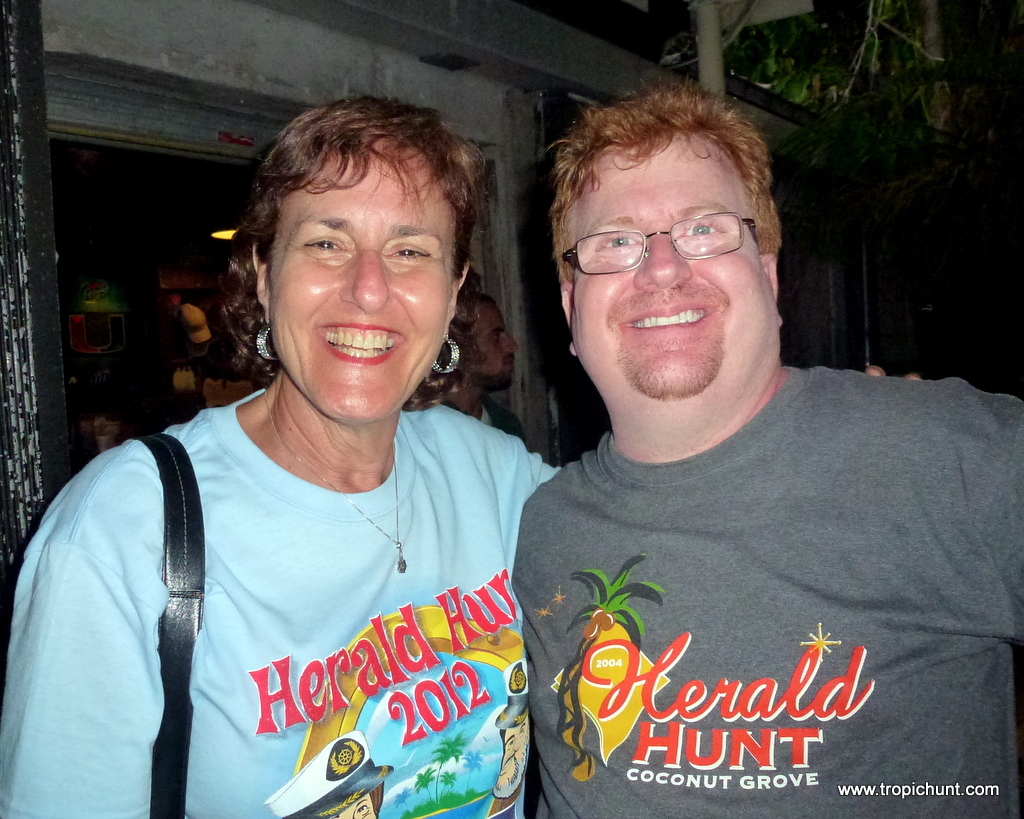 I (well, not just me, but you, too!) need to thank the following people from the Miami Herald (in no particular order):
ELAINE (Happy Birthday again, Elaine!)
SILVIA
JUDI
DAVE
TOM
AND EVERYONE ELSE WHO PUT ALL THE TIME, HARD WORK, COORDINATION AND CREATIVITY INTO THE HUNT!
AND, OF COURSE, A GREAT BIG THANK YOU, TO THE HUNT VOLUNTEERS! :)

FOOD TRUCKS! YUM!
This is the second year that we've had food trucks, and the food was spectacular! I have no problem with them becoming a regular at the Hunt...





A BIG THANK YOU HERALD HUNT SPONSORS!



A HUGE thank you to Carnival Cruise Lines! Carnival was fantastic, and I heard nothing but positive comments about their sponsorship of the Herald Hunt. From the Hunt stage to the free water to the photo booths to the wrist bands to the prizes (Wow, those were some great prizes!), they such a great job that I wish they would sponsor every year. They really made things fun for everyone, young and old, whether you had a chance in the Hunt or not.

Also a very big thank you to the other sponsors of the Herald Hunt as well!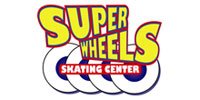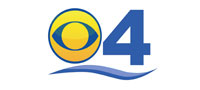 The sponsors are the reason the Hunt is able to come back each time. Without their financial support, the Hunt can not continue. They're as loyal to the Hunt as you are each year, so show them your appreciation by giving them your business!

THAT RED HEAD GUY ON THE MAP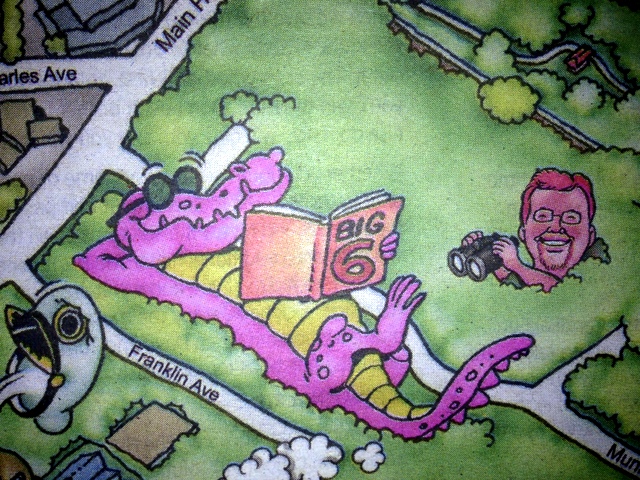 Thanks Otis and Barbara Sweat and the Herald enough for continuing to put me next to Tom, Dave and Elaine! Also, a very warmfelt thanks to the Herald for the wonderful story they did on me before the Hunt. You have the same passion that I do for the Hunt. Making sure that you know about it so that you can plan on going and getting friends to join you is important to me. I want you to come to the Hunt, I want you to have a chance at winning, I want you to have fun...so thank you to EVERYONE for showing your enthusiasm and excitement for the Hunt, as that's what makes me do what I do for you!

THE FIRST SATURDAY HUNT DATE AND THE WEATHER
We were a week outside of Thanksgiving, so shopping (and eating) were out of the way, and the Saturday date made the Hunt more accessible to everyone. I certainly appreciated not having to go to work the day after the Hunt so that I could decompress and write up my thoughts. The weather was picture perfect once the brief rain sprinkles before the Hunt started left. The breeze was nice as it took some of the edge off the sunny day.

HUNT NEWS STORIES
- The Miami Herald has its wrap up. More photos and a video are also available on the same page.
- Dave Barry's blog has some of his own perspectives on the Hunt
THE 2012 HUNT DETAILS ARE UP!
Your 2012 Herald Hunt details are up now!

THE HUNT PUZZLE BREAKDOWN/REVIEW
In my continuing tradition, I offer the following review/thoughts on the 2012 Herald Hunt:

- VENUE: I love Coconut Grove as the location for the Hunt. It's not too small and not too large. Peacock Park is spacious enough for not just the Hunt crowd, but also food trucks, one of the Hunt puzzles and more. The rest of the Grove offered plenty of shade, places to eat/drink, the Barnacle...it's just a perfect setting. You didn't even have to cross any streets while you were running around trying to solve the Hunt. Very accessible and friendly area for the Hunt overall.

- DIFFICULTY: Easy to slightly challenging, but mostly because of two of the main puzzles (see below) and not the end-game.

- MY PUZZLE-BY-PUZZLE ANALYSIS:
THE SIGNPOST PUZZLE: The most frustrating puzzle of the Hunt, just due to the scale of the puzzle combined with the amount of people trying to solve it at the same time. I went there early on, no one was moving at the start of the puzzle, you couldn't navigate through the maze with everyone there...so I vowed to come back later. I did, and while it was easier to get through, I'd heard that some of the signposts had been moved slightly.(not that it affected the answer, but I suppose for clarity). Even then it took a couple pass throughs to get the correct answer. I recommend that a similar type puzzle needs to be in a larger area so it can be spread out more.

THE ART BASEL PUZZLE: Second most frustrating puzzle of the Hunt. I've been reviewing discussions that others have had regarding this puzzle, and I see both sides of the argument that the answer could be 9 or 15. However, adding to the mix is that somehow...somehow...there were at least two different handouts for this puzzle that had very slightly different wording (one word difference..one had 'to' and the other had 'with' in a certain sentence). So those people who thought that they had to count EVERYTHING that appeared (trying to avoid spoilers here) were thrown off for a bit. I was able to meet up with Tom during the Hunt and tweeted about it: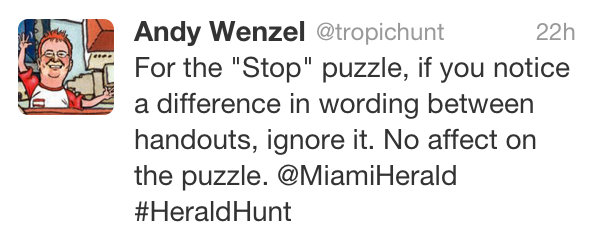 The challenge here is that you had the actor (how did he keep a straight face throughout the entire day?!) talking about the "finality, termination, endings and stopping points". Taking that intrepretation, combined with "STOP." in large letters at the top of the handout, you'd get one answer. However, that didn't give you the correct answer; you needed to count ones that were not termination or stopping points. I view this puzzle answer as ambiguous and misleading. It would have been better had the obvious incorrect answer that I'm referring to (and which Dave told everyone at the Hunt was wrong, right before the final clue announcement) had NOT been a clue on the clue pages. That would have told everyone that they were wrong and they could have gotten the correct answer.

My team was prepared with both answers, so once we were told that one of them was wrong, we knew the other one was correct. But it still messed up a lot of people, and ruined the end-game for some.

THE CRUISE SHIP COMEDIANS PUZZLE: Easiest puzzle of the Hunt. And it included free punch on a nice day in the park.

DANCE LESSONS PUZZLE: One of the more fun puzzles of the Hunt. You had a very spirited Hunt volunteer dancing silly to Psy's "Gangnam Style".You followed the named moves that they provided and learned what you needed to do to solve the puzzle. Fun, easy, entertaining...

...and my team still got it wrong.

THE SHIPS PUZZLE: Second easiest puzzle at the Hunt, and not considered the easiest because you had to walk the farthest to get to it. But it was on the beautiful grounds of the Barnacle. You had everything you needed in the one spot, provided that you could see what was at the end of the dock. I did hear some complaints that people couldn't tell what was next to the dice.

THE FINAL PUZZLE: This was an easy end-game. If you had all the correct clues, the final clue told you what you needed to look at in the final clue to get your next instructions. From there, Hunters only had to go to one location and deciper the instructions and then head back to the main stage area. One team figured it out early without needing the final clue. While my hats are off to them for figuring it out, it could have been more competitive for everyone if message at the telephone number that Hunters dialed didn't go active until 3:00pm. I think that would have made for a much more interesting finale.

MY RECOMMENDATIONS...

I'm changing the style of the recommendations this year. Here we go:
* Please bring back Tropic Magazine, even if it's only for the Hunt weekend. There are so many talented writers and people in South Florida that you have more than enough content to fill a special edition of the magazine, and make the Herald Hunt more like the Tropic Hunts of old. Your readers and Hunters alike would appreciate it...
* Please consider selling small posters of Otis Sweat's great work with the Hunt maps! People would buy 'em!
* Go back to the stylized t-shirt designs that don't feature Tom and Dave on them. Don't get me wrong, we love Tom and Dave (and Otis' drawings of them!), but the t-shirt designs that don't feature their faces are more popular with the crowd.
* Keep Carnival as a sponsor!

IN CONCLUSION
Last but NOT least, I continue to thank YOU, my fellow Hunt fanatics! You come here to my site, you follow me on Twitter, you join the fun on Facebook, all because of your love of the Hunt. This year I had more people than ever come up and say 'hi', let me know how they enjoyed the article about me from the other week, ask me about why I'm spying on a sunbathing alligator with binoculars and more. You are the best, and the Hunt spirit lives on because of YOU!

While I work on this site, we all need to work to ensure that we keep the Hunts going in the future! Please, do everything you can to make that a reality: write a letter to the Herald editors thanking them, tell the sponsors thank you AND give them business if you can, and buy your Hunt shirts each year! This level of strong interest contributes to making the Hunt an ongoing community event, and keeps us having fun each year after year.

THANK YOU EVERYONE FOR ANOTHER FANTASTIC HUNT!
---
11/30/2012 - THE 2012 HERALD HUNT MEGA UPDATE!

Happy Friday before the Herald Hunt, everyone!

Tomorrow's the day, so this is it...time to get serious and focus on winning. Unless you're from out-of-town, in which case it's time to find out which sports game you're going to watch between noon and 3pm in your hotel room.

But, for right now, it's time for your 2012 Herald Hunt Mega Update!

THE HUNT SPECIAL SECTION!




Do you have yours yet? If not, WHY THE HECK NOT?! It's in today's (Friday) Weekend Section. GO GET IT NOW! There's a version available online, but the resolution is not that good, so don't plan too much around that.

If you can't get today's paper, don't fret...there will be copies at the Hunt tomorrow.

YOUR OFFICIAL 2012 HERALD HUNT WEATHER UPDATE!
The weather forecast has been bouncing around lot this week. We've gone from a 60% chance of rain to 0% to 20%. Basically figure it'll be partly cloudy, possibly a stray shower, and it will be breezy throughout. The semi-official hour-by-hour Hunt weather forecast currently is (as of 7pm):
12:00pm - 78 degrees - 0% chance of rain
1:00pm - 78 degrees - 0% chance of rain
2:00pm - 78 degrees - 10% chance of rain
3:00pm - 77 degrees - 20% chance of rain
4:00pm - 76 degrees - 20% chance of rain

Bring your sunblock!

WHAT TO BRING
Here's our recommendations on what you should bring:
- You and your Hunt team
- The Hunt Special Section
- Cell phone (at least one per team member is best) (NOTE: Out-of-towners: Your cell phones don't work here, sorry. You may as well go home now...)
- Notepad
- A small dose of insanity (to keep you balanced from the Hunt insanity you'll encounter) (NOTE: Out-of-towners: Be dead serious throughout the Hunt. Don't even crack a smile. We need you to stand out so we know who you are.)
- Pen and pencils
- A backpack, messenger bag or something along those lines to carry your stuff.
- A hat (Sun, folks, sun!)
- SUNSCREEN! (You're still in South Florida!) (NOTE: Out-of-towners: Wear your Gore-Tex, our weather is very unpredictable...see above.)
- Money (for the awesome food trucks, as well as any other incidentals)
- An understanding of how to get to the Hunt! The Hunt Stage is in Peacock Park, and there's parking all around Coconut Grove. The Grove is not huge, so don't be too worried if it seems you're parking far away. (NOTE: Out-of-towners: Park here. It's not far enough too far from the Grove.)

HUNT STRATEGY TIPS
1) The Hunt starts promptly at noon Eastern time! (NOTE: Out-of-towners: Our time zone is 30 minutes off from yours.) Get to Peacock Park by 11:30, ESPECIALLY if you're going to partake of the food trucks!
2) Try to find me beforehand and say 'hi'! I'd love to meet ya!
3) Do NOT be distracted by sports. There will be plenty of time to cheer your team(s) on after the Hunt.

ANNUAL OUT-OF FROM-TOWNER TIPS
- One (hyphenated) word: Gore-Tex. (See above.)
- This year's Hunt is at the new Marlins Stadium. Directions can be found here.
- Take the "Hunt-schmunt!" attitude. There's gourmet food trucks! Gorge yourselves...that's a prize in and of itself.
- There are plenty of bars in Coconut Grove, so drink heavily during the Hunt (but have a ride back home or to your hotel ready).
- The Herald Hunt special section was in yesterday's paper. Sorry if you didn't get one. I guess you can't play after all.

WHAT I WILL BE WEARING
For those of you who want to find me, I'll put a photo of me on Twitter tomorrow morning so that you can easily find me. (Like finding a red-head at the Hunt is hard...).

YES, THAT'S ME ON THE MAP!
I'm poking my head up around E16-17. You can use that as a visual reference for me, although I will not be carrying binoculars...nor spying on sunbathing alligators...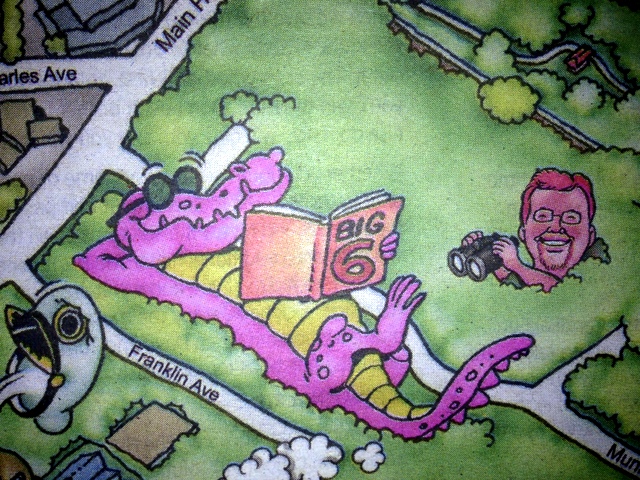 SPEAKING OF TWITTER!
All throughout the Hunt I'll be tweeting with personal updates. Follow me (@tropichunt) and post using the #HeraldHunt hastag! Don't forget to use Instagram, share your photos and use the #HeraldHunt hashtag, too!

WRAPPING UP
That's all for now. Get your Hunt special section, study it, get your rest and meet up at the Hunt stage in Peacock Park before noon! Good luck!
---
11/29/2012 - ONLY II DAYS! DAVE ON THE RADIO! HUNT SPECIAL SECTION! MORE!

Happy "It's-Less-Than-48-Hours-Until-The-Herald-Hunt", everyone!

Can you believe that we're only hours away from being driven crazy by Dave and Tom, AND that we're all looking forward to it? Tonight's update will be brief, as I'm preparing for tomorrow's huge update...

WACKY TEAM NAME WINNER WILL BE REVEALED TOMORROW!
No, I don't know who will win. I haven't even seen the entries, but I'm looking forward to seeing which of you is the must wacky out there! Heep your eyes peeled on HeraldHunt.com for the winners. However, as soon as I hear who won, I'll let you all know here, too.

DAVE WILL BE ON THE RADIO TOMORROW!
Dave doesn't have one...he has TWO radio appearances tomorrow! First up is Paul and Young Ron, where Dave should be on between 8am and 9am. You can listen online if you aren't near a radio. Later, at noon, Dave will get a bit more serious and be on Florida Roundup on WLRN (he's not there to advertise the Hunt, but he may reference it). Funny or serious, Dave is always insiteful and worth a listen. Each of the shows have podcast and/or MP3 downloads that are available afterward, so give them a shot if you can't listen live.

HUNT SPECIAL SECTION AVAILABLE TOMORROW!
The Hunt special section should be in tomorrow's Weekend section of the paper. Also, follow me on Twitter so that you can find out exactly when the section is available online and how you can find it!

YOUR (UN)OFFICIAL HERALD HUNT WEATHER FORECAST
As of 9:19pm today, here's the weather outlook for Saturday (and it's lookin' mighty goooooood!):
12:00pm - 78 degrees - 0% chance of rain
1:00pm - 78 degrees - 0% chance of rain
2:00pm - 77 degrees - 0% chance of rain
3:00pm - 77 degrees - 0% chance of rain
4:00pm - 76 degrees - 0% chance of rain
That's right, sunny and no rain. BRING YOUR SUNSCREEN! You'll need it!

I'll meet you all here tomorrow night!
---
11/28/2012 - IT'S JUST III DAYS NOW!

Happy Hump Day, everyone!

Now we're just tres...ba...tri...drie...three...or, as they say it in Greece, III days away from the Hunt. You've got questions, I've got answers (wait, that sounds familiar...whomever owns that, don't sue me, please!), so let's get to it, shall we?

THE WACKY TEAM NAME ENTRIES ARE BEING JUDGED!
That's right! The bell has rung, and it's too late to submit any additional entries for this year's Wacky Team Name contest. Dave and Tom and assorted other insane individuals are reviewing the 50-ish entries that came in to see which of you has the sickest most wacky mind of them all! Stay tuned for the announcement of the winners on Friday!

Here's what we had to suggest back in 2008:


May the wackiest name win!

HUNT T-SHIRT INFO
There will be just one variety of the Hunt t-shirt this year (catchphrase: "One Variety Fits All!"). You can grab yours at the Hunt for $10, unless you win the Wacky Team Name contest, in which case you get four for the price of your winning team name!

TWITTER HUNT TRIVIA
Have you been following me on Twitter yet? If so, you found out today (unless you're as obsessive with the Hunt as I am and have kept track) that if you totaled up all the main puzzles that the Miami Herald-related Hunts have had, there have been exactly 100 different puzzles so far! That's a lot of originality and hard work, not just in coming up with them, but the execution of them as well. So hats off to Dave, Tom, Gene (Gene did help out with just under half of those Hunts!), Elaine and all the other folks at the Herald and the volunteers who helped bring the past puzzles to life and will be conitnuing to do so this weekend!

Make sure to follow me to learn other Hunt tidbits about the Hunt as the final hours count down!

YOUR (UN)OFFICIAL HERALD HUNT WEATHER FORECAST
As of 9:43pm today, here's the weather outlook for Saturday:
77 degrees, scattered showers with a 30% chance of rain!
The forecast remains the same as it was yesterday, and I don't expect it to change much.

ANNUAL HERALD HUNT MEGA UPDATE IS COMING!
Gets lots of Herald Hunt facts/suggestions all in one place on Friday! Until then, I leave you with the video below, and will see you tomorrow with more updates...
---
11/27/2012 - IV DAYS! PHOTO BOOTHS! SOCIAL MEDIA INFO! BETTER WEATHER!

Hello, everyone!

We're continuing to inch our way closer to this weekend, so let's continue by spreading some more fun Herald Hunt news!

PHOTO BOOTHS AT THE CARNIVAL FUN ZONE!
Want to feel like a winner at the Hunt, even if you don't wind up coming in 1st, 2nd or 3rd place? Stop by the photo booths in the Carnival Fun Zone (with or without your team, doesn't matter!) and commerarate the Hunt with a photograph featuring some of the neat locations on the new Carnival Breeze, which is our 2012 Herald Hunt sponsor.
THANK YOU CARNIVAL!!!

SPEAKING OF THE CARNIVAL BREEZE
Regardless of which place a team comes in, the Hunt prizes are four (IV) staterooms per team, each accomodating 2 (II) people. It EASILY sounds like you'd have room for a Hunt Curator in there somewhere. Just sayin'...

SOCIAL MEDIA: GET *YOUR* WORD OUT BEFORE, DURING AND AFTER THE HUNT!
Help build the Hunt fame before, during and after the Hunt by using the hashtag #HeraldHunt on your tweets as well as Instagram photos! The more visible the Hunt is to the public, the easier it is to keep interest in the Hunt growing and attract awesome sponsors like Carnival! Snap a photo, tweet and/or Instagram it, and include the #HeraldHunt hashtag...it's that simple! I'll be doing it throughout!

YOUR (UN)OFFICIAL HERALD HUNT WEATHER FORECAST
As of 10:27pm today, here's the weather outlook for Saturday:
77 degrees, scattered showers with a 30% chance of rain!
While the outlook for the Hunt is the same, the front that I was referring to now seems to fizzle out, with little to no chance of rain on Friday or Saturday nights, so we're looking to be in fine shape for the Hunt!

ALMOST LAST CALL TO GET YOUR WACKY TEAM NAME ENTRY IN
Do it! Do it NOW!

Check back tomorrow for more Hunt news! And follow me on Twitter for some useless useful Herald Hunt trivia!
---
11/26/2012 - EARLY HUNT SECTION NEWS! HUNT STRATEGY! A WEATHER UPDATE!

Happy Monday evening, everyone!

Just V days away (don't say "IIIII days". Really, please, don't. That's just...wrong...) and the details are going to start coming flying at you, trying to get you prepared to lose win this year's Herald Hunt!

(Is it ironic that as I'm typing this, iTunes just started to play the Benny Hill theme? I'm sure that's exactly what Dave and Tom have playing in their heads as they watch everyone trying to solve the Hunt.)

EARLY ACCESS TO THE HUNT SPECIAL SECTION!
You heard it here first! The Herald Hunt section will publish with the Miami Herald's Weekend Section of the paper this Friday, November 30! It should also be available be available on the Herald website at some point on the same day (although you may need to be a subscriber to get a digital version of the section). I will do my best to confirm for you if/when it's available in the physical paper as well as online, so follow me on Twitter or look for updates at the Tropic/Herald/Post Hunt Fans group on Facebook before you spend time/money looking at it. If you get ahold of it before I put a notice up, email me or send me a message on Twitter or post to Facebook and I'll help get the word out.

Special thanks to Dan Streit for passing along that information!

WANT SOME INSIGHT ON HUNT STRATEGY?
Speaking of the Facebook group, Nick Murado offered some of his strategy on how he approaches a key aspect of solving the Hunt. From personal experience, I can tell you that Nick is very, very good at this and he WILL win the Hunt one day. At the same time, while he describes some of his methods, I still think he is able to 'zen' them more readily than the average person...

YOUR (UN)OFFICIAL HERALD HUNT WEATHER FORECAST
As of 9:48pm today, here's the weather outlook for Saturday:
77 degrees, scattered showers with a 30% chance of rain!
It looks like we have a front that's coming through Friday into Saturday; there's a 60% chance of rain Friday night and Saturday night, and the Hunt's right between that, so keep your fingers crossed for a nice day with no rain!

More updates tomorrow, including more info on the Carnival Fun Zone and other ways you can participate with the Hunt via social media!
---